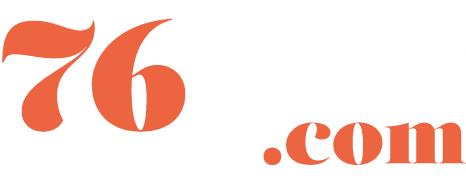 We are a team of export experts who help companies and institutions to improve their results by going to foreign markets. We offer consulting services (commercial business development, including global sales and international marketing, web and 2.0, etc.) and custom training in these areas to both SMEs and INSTITUTIONS. SMEs
If you are already exporting or taking the first steps in this thrilling world, we can help you to identify the constraints and turn your values and strengths into competitive advantages to achieve your plans and conquer your "target territory".
INSTITUTIONS
If you are an institution, business association or entity and you need a reliable, effective and quick approach, at 76export.com we make it easy for you and offer a tailor made solution for your members.
Improve your competitive edge
COMMERCIAL AGENTS
The Spanish economy is growing and I need help introducing and selling my products… Would you be our agent and voice in the country? Could you be our rep?"
INTERNATIONAL BUSINESS DEVELOPMENT
I own a business and everything runs pretty well but I know that I have to jump in, a.k.a., start exporting in order to take advantage of increasing my business, profits and decrease the risk of working in a single market but, how can I start?
EXPAND MARKETS
I am already exporting to a few countries, which is the next step?  How can I optimize resources and make the most of it? Expand to more markets or go deep where I´m already doing business? Are these markets the right ones?
ADMINISTRATIVE FORMALITIES AND TRADE SHOWS
Payments, international law, customs and logistics, risk management, regulations. Advice on international fairs, procedures and trade assistance.
ANALYZE MARKET POTENTIAL
I´m an entrepreneur, my business idea could be successful for the consumers in foreign countries, what can I do? How to start? I've spent years working successfully but I do want to open another business portfolio based on exporting.
MATURE EXPORTS
It´s years since I´m exporting but it seems impossible to really take off. Am I doing something wrong? Do I need new business partners? Are profitable opportunities flying away from me?
INTERNATIONAL BRANDING
I would like to own a website ready for the international markets and social networks globally oriented but I need someone to guide me in those tasks.
E-COMMERCE
Electronic business is increasing at lighting speed but, how can I safely sell in different countries? Can I use my local TOS? What about the destination country GTCS? What should I do with IMAP, UMAP, UMRP?
INTERNATIONAL CONTRACTS
There are lots of possible agreements; e.g., sales, agency, distribution, franchise… Who should I ask to be in safe hands?
At 76export.com we provide you with the training you need, practical and goal-oriented.
If you are a SME, you can count on 76export.com to train your staff "in company" or, if you are INSTITUTION, to expand your current training offer.
We propose you a few seminars to have a general idea of our capabilities but, should you wish so, contact us and we will design a tailor-made project for you.
INTERNATIONAL BUSINESS AND CULTURE SESSIONS
Do you need to export?
"To export or not to export-that is the question". If you are going round and do not see a clear answer, have a look to this inspiring SBA : "Where Will Your Next Customer Come From?" It will help you to understand the importance of developing international business for your company or business project… C'mon! Action speaks louder than words!
Merchandise export (WTO countries) totalled US$
Exports of commercial services (WTO countries) totalled aprox. US$
More than 70% of the world´s purchasing power is located outside your home country.
Are you going to miss the boat?
Reimagine...

(Tom Peters)

...everything.

(76export.com)
Consumers are a "Google" away

(Ferrán Soriano)

The right one, obviously.

(76export.com)
No matter how good you are, if you are not promoted right, you won't be remembered.

(Andy Warhol)
We are approved consultants for ICEX-Next (ICEX, Spain Trade and Investment) and recognized as "Export Assistance Specialist Company" by IGAPE (Galicia). We are members at "iXPOS" (Germany), "Global Trade" (USA), "International Trade Circle" (Spain); "Executive Panel Members" by the "McKinsey Global Institute" and "Knowledge Team members" by the Knowledge@Wharton (USA).
Let´s export! Are you ready?
Subscribe now, it´s free!: You will receive the best information about export related topics (by 76export.com)
Share the knowledge on social media!
+34 608 619 483 | info [@] 76export.com
Axudas á promoción do emprego autónomo
Operación cofinanciada pola Unión Europea
PO Fondo Social Europeo Galicia 2014-2020
Obter formación e un emprego de calidade
O FSE Inviste no teu futuro